There's no reason the leave the kids behind when you're planning to go on a Nullarbor trip. Even with the Outback being painted as wild, rugged and harsh, many caravanners and campers are able to take advantage of its kid-friendly side.
Whatever your family's preferences are, you can turn your holiday into one of the best holiday experiences for everyone (young-at-heart or otherwise) by trying out these tips for travelling and camping with kids.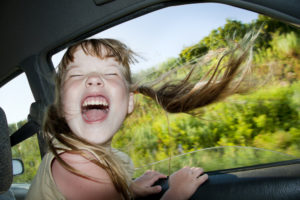 Know which audience is tagging along.
Will you be bringing ankle biters, rugrats, tweens or teens with you? Different age-groups focus on a variety of elements when they pass things off as fun, dull, or annoying. You can focus on pointing out interesting movements and sounds to amuse tiny tots, and let older children interact with their surroundings in more popular places to explore, like the attractions of Nundroo.
Be creative with your nest or home in the wild.
Parents know how important it is to have somewhere clean and safe to settle down with the kids. However, this doesn't mean you can't get creative with your campsite! Since outdoor camping calls for a well-planned array of durable, multi-purpose, easy-to-clean and (if needed) replaceable items for kids of all ages, why not make the most out of them by teaching the young'uns all the camping tricks you know? You can also make the most out of pitching your tent or setting up the caravan by getting everyone to pitch in while building your cozy weekend sanctuary.
Opt for team activities.
Because there's nothing quite as synergising as action-packed playtime for families of all kinds (especially after hours of long drives down the Eyre Highway). Streaky Bay is a good option for splashing around with tinier tots and for teaching older children a range of new activities such as fishing, snorkeling and even jet skiing! For families with older teens who are looking for a bigger adventure, you can also try bringing the kids on a guided tour of Australia's many caves.
Fill up on fresh and fun food choices!
No Nullarbor adventure is complete without sampling the coast's catch of the day, binging on healthy snacks, and enjoying a nice afternoon or evening cookout with the people you love. Take the opportunity to turn your holiday into a food trip by crossing off meals or delicacies you've had the chance to try together.
Turn the trip into an educational one.
All it takes for an experience to be remembered is a surprise for the senses and a good story to back it up. Instead of going through the towns and homesteads with souvenir shopping in mind, you can take the time to learn about the Outback's history, along with those of the different cultures native to the area. You can also discover more about agriculture and marine life by interacting with the people working alongside them.
Our team at the Nullarbor Roadhouse have loads of stories to share about the local way of life, and loads more to make with each family that comes to visit. Stop by the place on your way across the plain if you want to be part of ours, or learn more about setting up your holiday accommodations by browsing our website.