Welcome to Nullarbor Roadhouse
CALL OR EMAIL US
(08) 8625 6271
Our Story
Our isolation and unique location means there is nowhere else in the world like the Nullarbor.
In recent times, our owners have looked to celebrate the history of the Nullarbor through murals, by accomplished mural artist Pam Armstrong as well as providing shaded rest areas in our caravan park using materials on site that date back to the early days of the roadhouse. We have also built a scale model of the old "station/garage". This has all been carefully recreated by our accomplished landscape artist Marty Powell and his team.
Where else can you watch whales up close, explore historic limestone caves, get views of surreal cliff faces, play a hole on the world's longest golf course or just relax and watch the beautiful sunset over the Nullarbor Plain?
If you are looking to venture off the beaten track and try something different, come visit us! We provide the comfort, fresh food and friendly service you need to fuel your adventure at the Nullarbor, as well as free WiFi.
We are proud to be the owners and caretakers of a part of Australian history and we look forward to sharing it with you as you make your way across the Eyre Highway.
We look forward to having you visit soon!
Tony McFadzean
CEO and Part-Owner
Grab a freshly brewed espresso style coffee before hitting the road again. Or stick around and test our cook's ability… you won't be disappointed! Opening hours: 7am – 9.30pm Daily
Nothing can replace the feeling of a fresh and tasty cooked meal after a long day! Nullarbor Roadhouse Menu 2017 Open: 5.30pm – 9pm Daily
Sit back, put your legs up and enjoy a beer or glass of wine at our fully licensed bar. Opening hours: 10am – 8pm Daily
Enjoy the sunset on the Nullarbor in our powered and unpowered caravan sites and camping ground.
We have two different options for motel rooms available – ensuite units and family units.
Your Fuel & Petrol Station On The Nullarbor To keep your vehicle running we have: Mogas fuel options; LPG, Premium, Unleaded, Diesel and Avgas.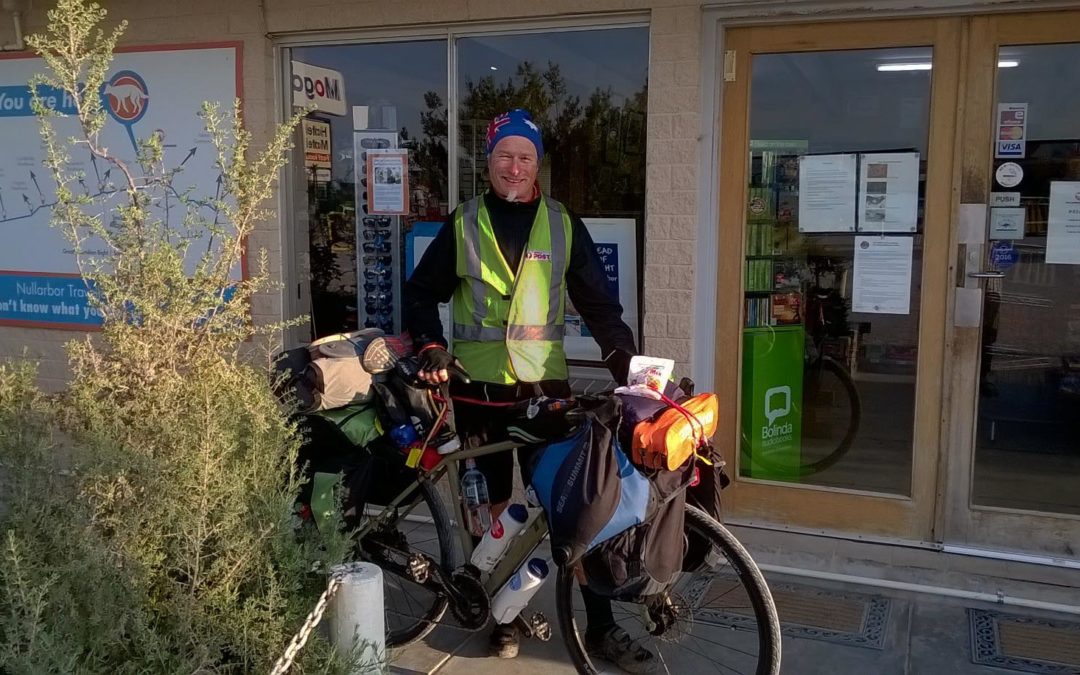 A few weeks ago, the Nullarbor Roadhouse team heard about Erich Hoffman and Rashid Khallouf's plans to cycle from Perth back to their hometown of Sydney in order to raise funds for Lifeline Australia. After months of planning, they finally began their...