A few weeks ago, the Nullarbor Roadhouse team heard about Erich Hoffman and Rashid Khallouf's plans to cycle from Perth back to their hometown of Sydney in order to raise funds for Lifeline Australia. After months of planning, they finally began their adventure on Saturday, 2 September, and we've been following their journey ever since. To read more about how this trip began click here.
Unfortunately, upon commencing the trip Rashid experienced significant mechanical problems with his bike, which meant the remainder of the ride was simply not safe. The difficult decision was made that Erich would continue on the 4,000km cycling trip, raising money and awareness for the incredible charity.
On Saturday, 16 September we were extremely excited to welcome Erich and fellow cyclist he met along the way, Ash Nurick, to the Roadhouse.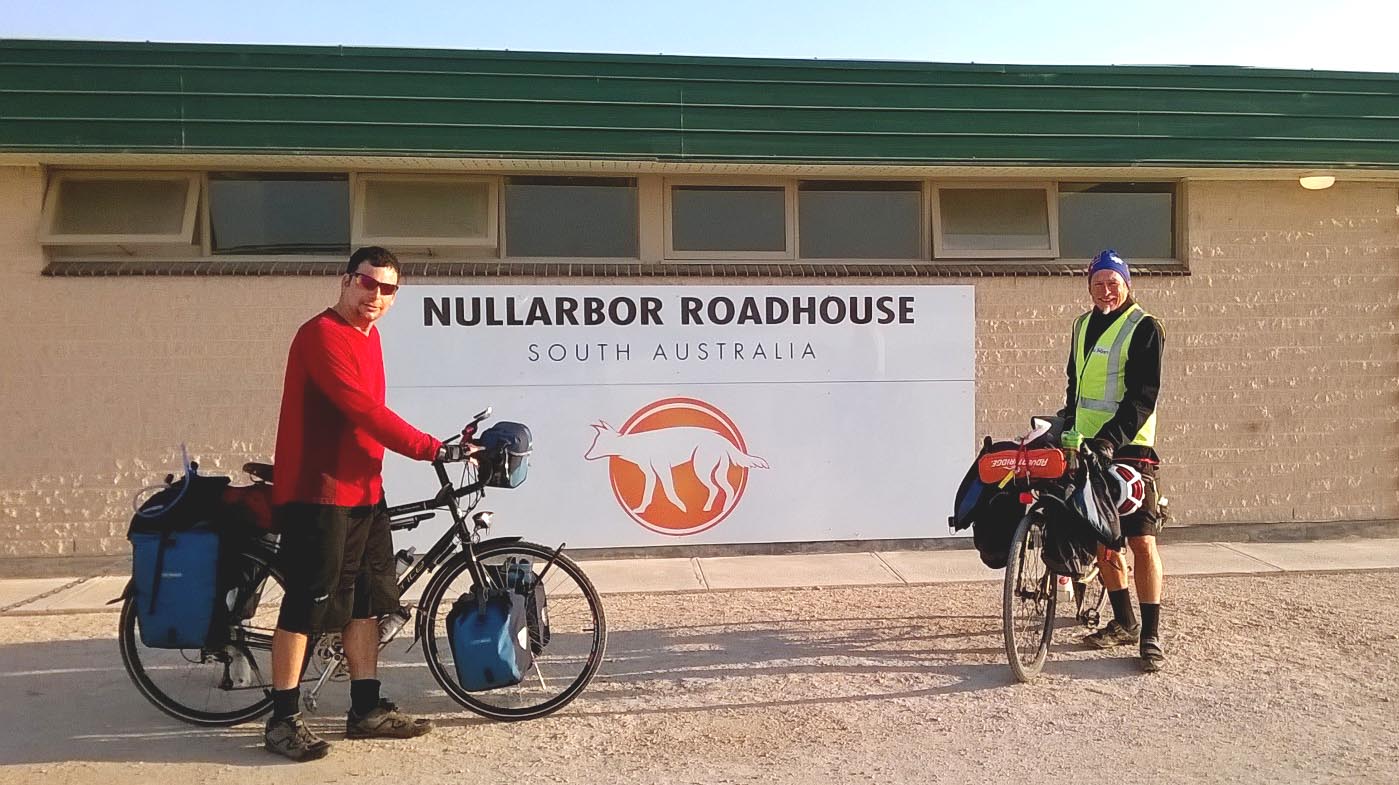 Having cycled more than 700km in 14 days, The team at Nullarbor were happy to provide Erich and Ash a well-deserved hot shower, and great Aussie cooking from our team in the restaurant. We also heard about the wonderful people he had met while crossing the Nullarbor who offered help and encouragement.
From the team at Nullarbor Roadhouse we would love to say a huge congratulations to Erich for the efforts he's gone to in order to raise money for such an important charity. Erich has already raised more than $5,000 for Lifeline Australia. Donation tins can be found at the Nullarbor Roadhouse, or you can donate online here.
We have absolutely loved hosting Erich and we look forward to seeing him complete the rest of this journey. Head over to PerthtoSydney4Lifeline to see what Erich gets up to along the way. If you see him on the Nullarbor, be sure to ask how he's going or even just give him a wave.