If you're only expecting to see empty, arid plains and the occasional troop of kangaroos passing by while driving along the Eyre highway, then you're in for a surprise —  there are also beaches, caves and deserts that are definitely worth visiting! The unique thing about Southern Australia's desert spectacle is that there's more to it than just nighttime mirages for travellers; in this seemingly endless stretch of sand and dry land, you'll find the gigantic oasis that is Lake Eyre.
An Aboriginal Treasure
Lake Eyre is a body of water found in the South Australian desert, which is about 9,500 square kilometers in size. The lake was named after explorer Edward John Eyre, the first European to find the lake in 1840. This one-of-a-kind oasis was traditionally owned by the Arabana people, who have lived in the lake basin for thousands of years. The lake serves as an important cultural site for Aboriginal people to this day.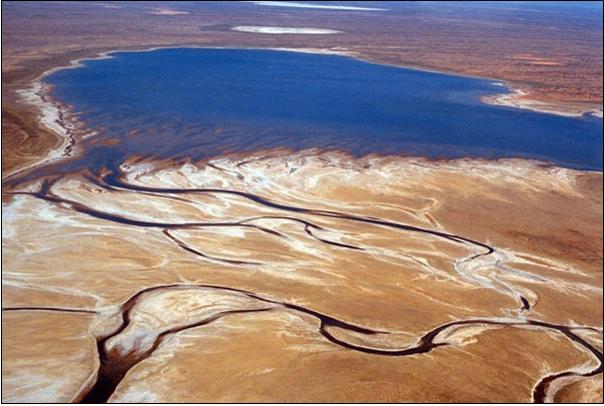 Wonders of Water in a Desert
The Lake Eyre basin covers one million square kilometres, crossing the borders of South Australia, the Northern Territory and Queensland. The lake itself is actually made up of two lakes connected by a channel, which is 144 kilometres long and 77 kilometres wide.
Even though it's the largest lake in Australia, Lake Eyre's location, considered to be the driest and lowest geographical point in the country, prevents it from being entirely filled with water. The lake's water levels mostly depend on a yearly monsoon and the amount of rain falling in the lake's catchment areas in Queensland and NT. To date, the lake has only filled to capacity three times in the last 160 years.
There are adventurers lucky enough to witness nature's beauty at its finest when the lake floods. During such instances, the air is filled with the sound and sight of huge numbers of waterbirds that flock to the lake, as the landscape is woven with rich colours of the wildflowers and a sea of green foliage.
Lake Eyre is also part of Lake Eyre National Park, which means travellers can stay on the campgrounds to take a rest and prepare to visit the famous lake. However, there are no available camping facilities in the campgrounds, and it requires a permit from the authorities; thus, it's better to look for convenient accommodation options such as caravan parks when you're planning to go to Lake Eyre.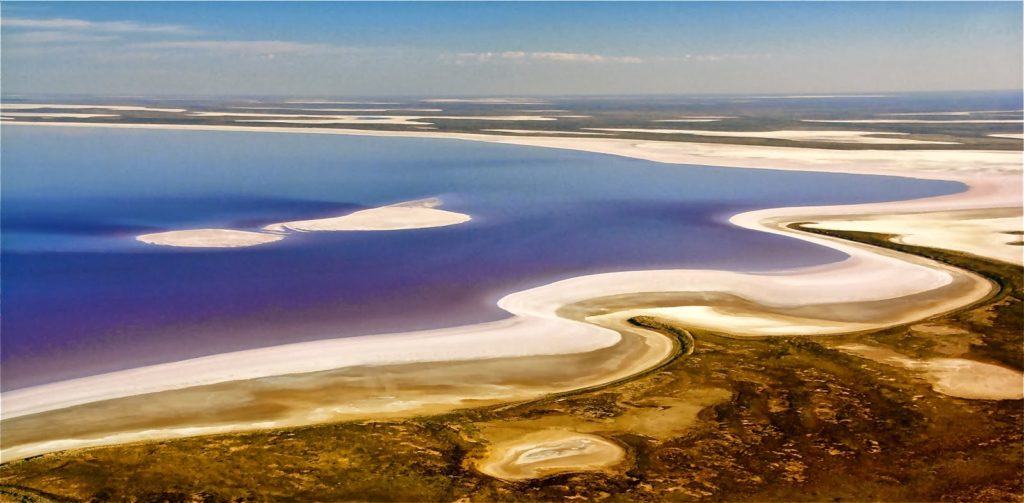 Best Place for Viewing Lake Eyre
Similar to taking a flight over Bight, you can also view Lake Eyre from above to see it in its entirety. To experience Lake Eyre from a plane, you can take off from a red earth runway, and fly among the birds as you take in the majestic view of deep blue still water surrounded by the creeping salt.
To get a closer look at Lake Eyre, you can also opt to go by boat. You can sail into the water on a kayak, catamaran or small yacht, where you can get an in-depth look of the lake's inlets and wide waters.
Peaceful and mysterious, the lake continues to attract millions of tourists every year. Count yourself in as one of the lake's luckiest spectators! Complete your outback experience in South Australia by visiting Lake Eyre.
Dive to the wonders of Lake Eyre today. Contact us at the Nullarbor Roadhouse to get expert help on planning your exciting journey to the heavenly oasis.
References: