When one thinks of surfing, one does not think of the Nullarbor Plain, for obvious reasons. However, keen surfers all over Australia are well aware that during the course of their long Eyre Highway journey, Cactus Beach is worth the stop for a few rides.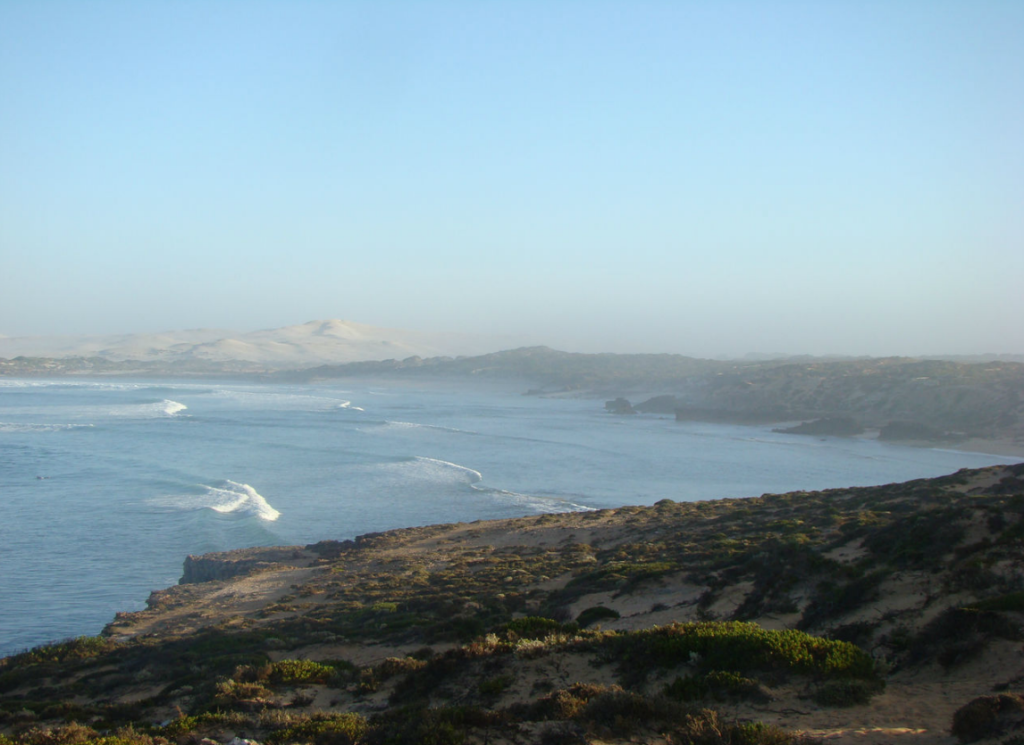 Cactus Beach and Surfing
Getting to these points would mean to veer away from the usual tracks taken when crossing the Nullarbor. However, the clearly marked roads will ensure that you won't have a hard time finding the area.
Cactus Beach has been known one of the best destinations for both left and right-handed breaks in Australian surfing. The most popular surfing spots are called "Cactus", "Caves", and "Castles".
Cactus, by far, is the most famous spot, with many surfers arriving to challenge its shores and intense waves. The frequency of waves is high and consistent. According to past visitors, the best tide movements come during the rising and falling tides, with swells moving from one metre up to a reported 4 metres.
Veteran surfers and surfboard shapers are prolific in the near by Penong area. There's no doubt that the locals are ready to help tourists and wave-lovers with their surfing needs. There aren't that many surfers at any given day of the week, though, so all the surfers in the area would be able to ride the hundreds of waves that hit the beach every day.




Reminders about the Area
As with most surf spots in Australia, keep an eye on sharks, as they are a number of reported shark sightings. Also due to Cactus Beach being a reef beach remember to be smart and keep an eye out on any extra large rocks or sharp formations.
There are also private beaches in the area, but it's best to consult with the locals as to which areas are safe for surfing if you are unsure.
Learn more about great spots for adventures in the Nullarbor and the Eyre Highway by contacting the Nullarbor Roadhouse.