Over the month of November, many travellers would have noticed the buzz in the air at Nullarbor Roadhouse, as well as the ever smiling faces of our team dashing from one spot to another as construction took place in our shop. Just in time for Christmas, the Nullarbor Roadhouse team are beaming with pride as we announce completion of our latest renovation! The Nullarbor Roadhouse Shop – your new one-stop shop!
Whether stopping in for a taste of the famous "Nullaburger" or looking for a place to hang your hat for the night, the recent transformation of the Nullarbor Roadhouse shop makes us the one-stop shop for tired travellers to stock up on all the comforts of home.
"But wait, there's more!"
We have also installed a casual dining area for all of our travellers to enjoy the hot foods, cakes and coffees we now have on offer.
Living in the city, it's a given that there are shopping centres with supermarkets and it's easy to take that for granted, but out here on the Nullarbor our produce makes the same journey you do! It is no easy feat keeping a shop with over 400 fresh product lines fully stocked. But, we have a cracking team of people who are passionate about the Nullarbor Roadhouse and they have worked hard to get the new shop to where it is.
Combining the souvenirs reflecting our wonderful surroundings (perfect for those waiting at home!) with corn chips, salsa, breakfast cereals and even some quality grub for the four legged friends joining your travels, our new shop balances home comforts with roadhouse charm.
Our Top 5 Picks from our brand-new range
1. Talking stubbie-holders
These cheeky souvenirs are not entirely new to our range, but can't be overlooked as a great stocking filler for Christmas. Surprise your loved ones as they lift their glass over Christmas lunch only to hear your voice from their stubbie holder exclaim "Get us another beer love!" or whatever else you choose to record as a message.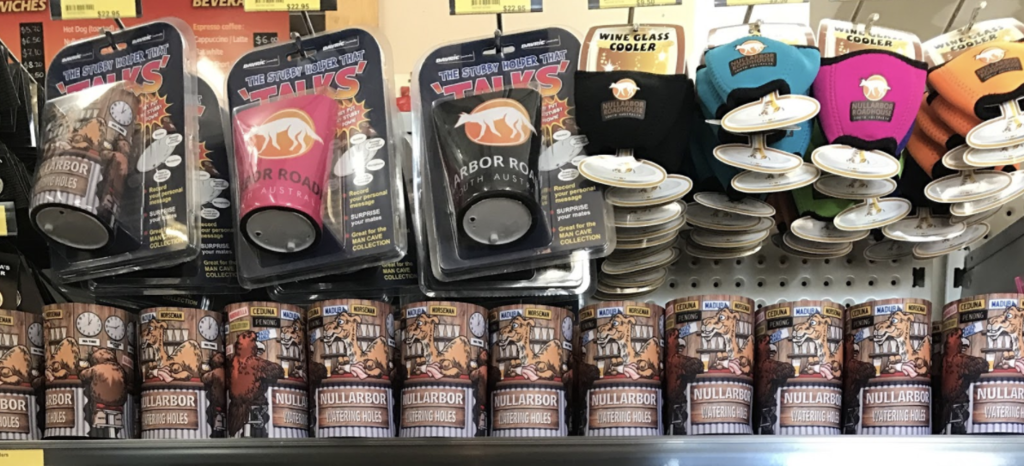 2. Pet food
At Nullarbor Roadhouse we have always been "pet-friendly" but now we can back it up by offering quality pet foods for your canine and feline friends. Stop in for breakfast for both of you!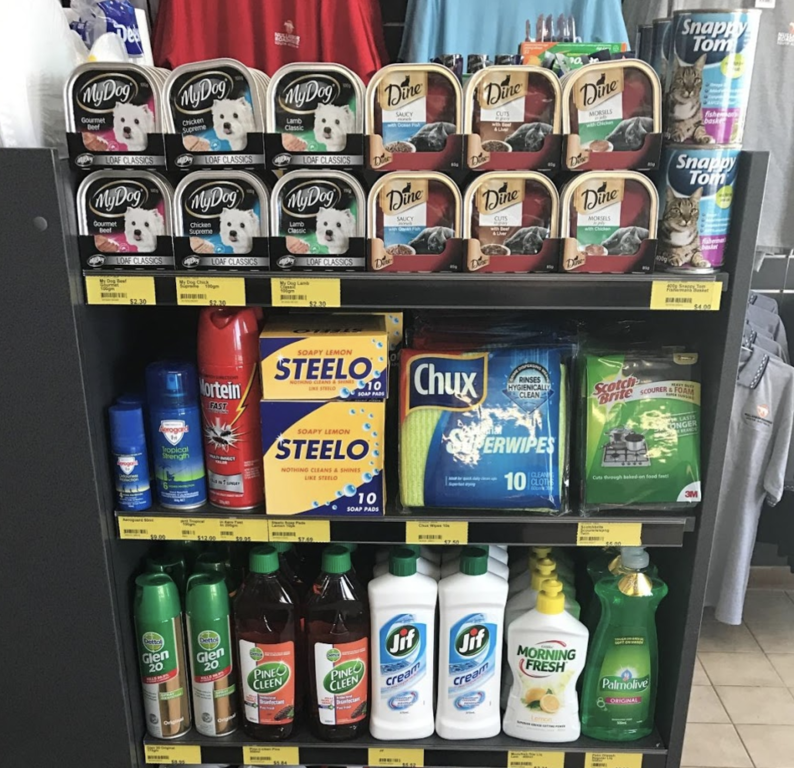 3. Brekkie Range
We are chuffed to be able to offer hot breakfast from our kitchen, as well as a great range of cereals, Nutella, honey, Up n Go and more for those who like to eat on the run!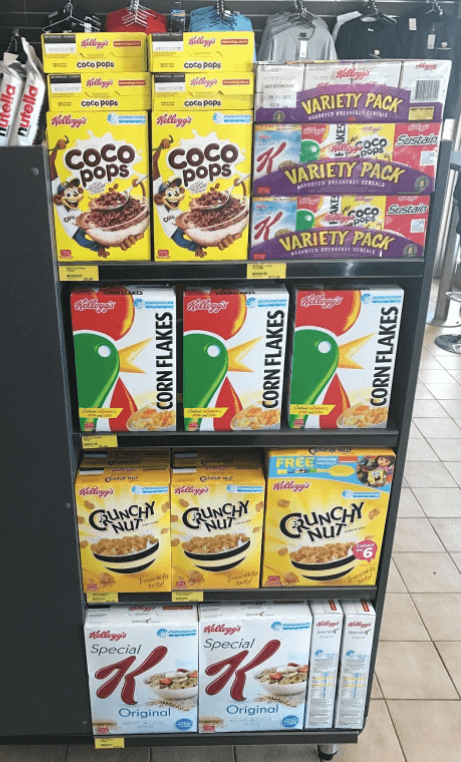 4. Something for the sweet tooth
To compliment our extensive confectionery range, we now have the very best bikkies on offer! When so far from home or on the road, a Monte Carlo or Tim Tam will really hit the spot, grab a pack of TimTams and a coffee from our new coffee machine for those who like to drink their coffee through a TimTam and a straw!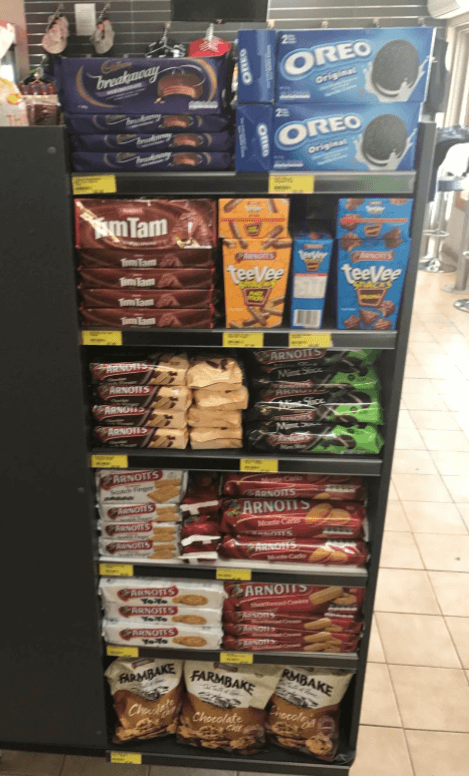 5. Stacks of snacks
If sweets aren't your thing we now have two-minute noodles, crackers, corn thins, shapes, corn chips, salsa dip and nuts. Perfect for the long drive or for Christmas on the road!