While the majority of Eyre Highway makes up for a fairly smooth ride, there are some sections of the highway that have become rough and rugged as a result of being driven over by thousands of vehicles over the years. Get prepared to steer your car through Nullarbor's unsealed roads with our guide.
Before Leaving for Your Trip
Don't underestimate good ol' maps — while our smartphones and devices are equipped with apps that can guide us to our next destination, expect an intermittent connection while driving along Eyre Highway. When internet is not dependable, maps will be your saviour.
Once you've chosen your destination, estimate how long it will take driving there and determine all the stops along the way. Knowing how much time you'll spend and how far you need to travel, you can now decide on meal breaks, rest stops, detours, refuelling and overnight accommodation options. As a precaution, don't forget to have your vehicle checked for problems and geared up for rough roads before heading to the Outback.
Driving on Unsealed Roads
Unsealed roads can be very narrow, so drive safely by reducing your speed to below 40-50 km/h to control your vehicle when approaching oncoming traffic, especially when roadtrains are abound. Slow down when driving downhill on a metal road, and don't brake suddenly.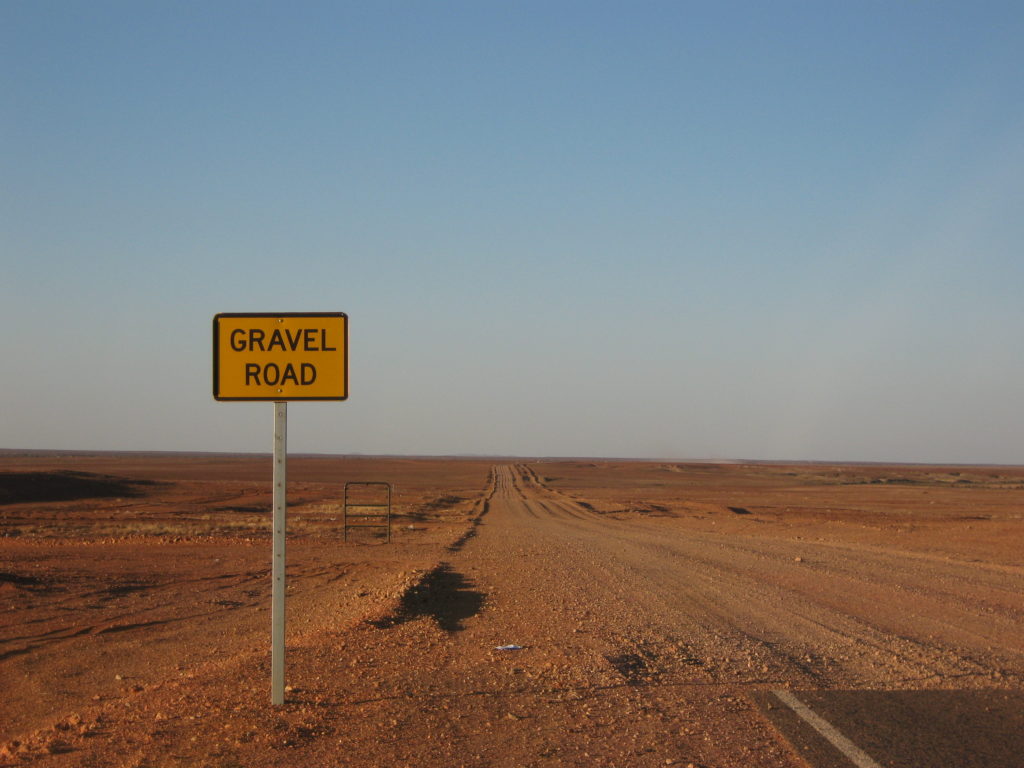 Always turn on your headlights when visibility becomes poor. The dust can block your vision and prevent you from seeing oncoming vehicles, potholes, loose gravel and mud patches. If you can't totally see the road in front of you even with the headlights turned on, try to stop for a few minutes until it becomes a bit clearer.
Part of the outback experience is coming across animals on the highway, and the key to your safety is to be patient with these 'pedestrians.' Instead of swerving to avoid the animal on the road, gently brake and slow down. Don't even try to approach the said animal whether or not you're familiar with them — just beep your horn carefully and the animal will move on. If you're renting a vehicle for your trip, verify if you are insured when driving on unsealed roads.
Avoiding Fatigue in the Outback
Long stretches of Nullarbor's unchanging landscape can really be tiring for any driver. Aside from your planned breaks, don't be afraid to hit the brakes for a short while when you're experiencing heavy eyes, dim vision, stiffness, cramps and delayed reactions, since road fatigues decreases your concentration on the road and increases the risk of road accidents.
To prevent yourself from getting exhausted easily during the ride, don't drink alcohol before and during the trip. Fuel yourself with food and drinks just enough to stop hunger pang, and you can take regular breaks at least 15 minutes every two hours. There are convenient stops along Eyre Highway such as Nullarbor Roadhouse that you can visit for a quick lunch or an overnight stay.
Getting prepared and having a good rest from time to time will make your trip less prone to danger. Driving down a long and windy road can stretch your limits, but it's rewarding for the fact that you'll witness the raw beauty of the Australian outback.
After a bumpy ride, let Nullarbor Roadhouse give you the food and rest you need to continue crossing the Nullarbor. Contact us and we'll welcome you anytime of the day!
References: