The Nullarbor is home to the world's largest limestone karst. Hundreds of caves crowd the Nullarbor Karst, and one such cave has been deemed the Cocklebiddy Cave. The most popular of the hundreds of caves that can be found in this magnificent location, the entrance to this cave in particular was formed when the earth collapsed into a sinkhole revealing a massive labrynth of underground caverns. They say there's over 6km of underwater passages ready to be explored in the cave.
Since the 1960's, Cocklebiddy has been an object of much interest to Australian and international diving community. Many diving teams who have gone exploring the caves and set numerous world records for distances of cave diving.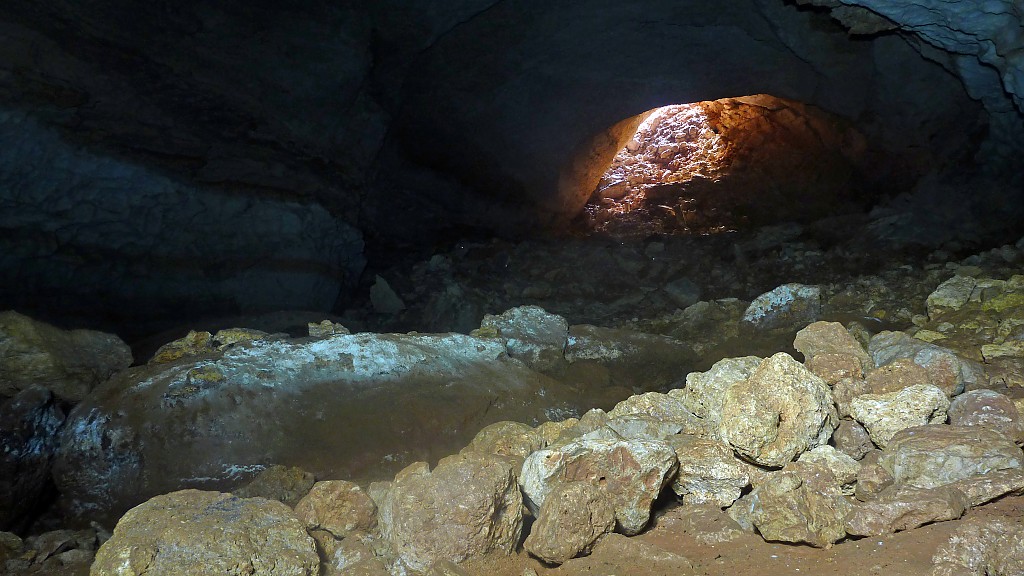 The cave itself has an Entrance chamber over 300 metres long leads to a 180 metre long lake. The cave then consists of a single, straight tunnel more than six kilometres long, of which more than 90% is underwater. From the entrance lake the first sump is about one kilometre length to the air-filled Rockfall Chamber. Dive gear must be transported over the Rockfall Chamber to the second sump, which is 2.5 kilometres in length. The second sump leads to another chamber named Toad Hall. Dive gear must be carried across Toad Hall to reach the third and final sump, which is 1.8 kilometres in length.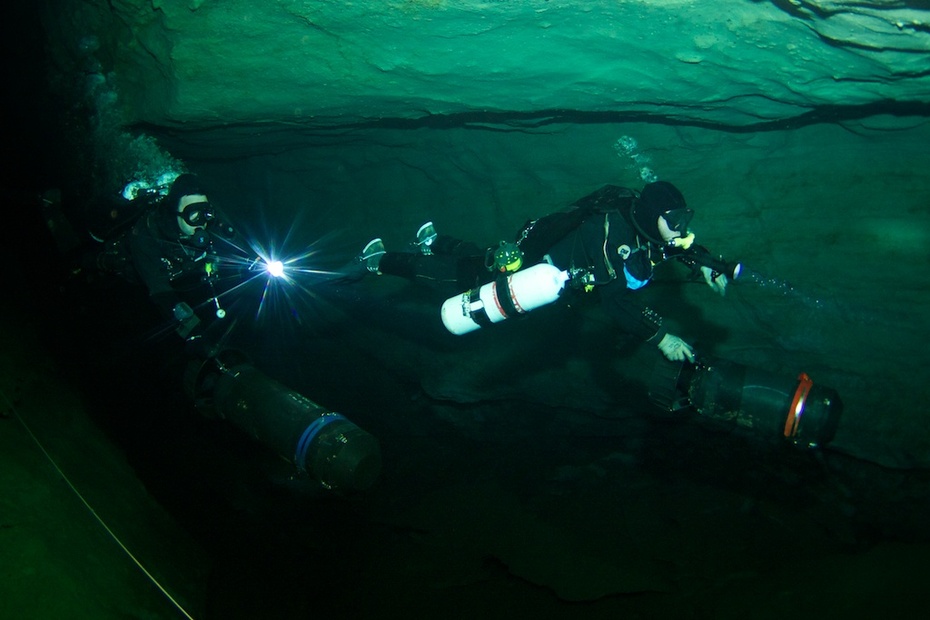 Andy G & Martin Scootering
So as you can see it's serious stuff!
So for anyone interested in doing more than a simple viewing of the entrance cave, a fair bit of diving experience and organisation is going to be required to make that happen, but the payoff will be well worth it.
Don't despair though the area surrounding Cocklebiddy Cave is also home to some great fishing spots along the coastline's more remote areas, and the Eyre Bird Observatory is also nearby for those who want to see some nature. Guided tours are available of the Eyre Bird Observatory, which will cost you only a modest fee and also allow you access to the area surrounding the observatory as well as the observatory itself.
As you can see, there is a lot to do on the Nullarbor, in particular around Cocklebiddy Caves. These are just some of the great attractions that any traveler wouldn't want to miss out on while traveling through the Nullarbor area.
Photo Credits:
ForkTales–the blog of Rick & Julie Brake
Cave Diver's Forum
Rick Grundy Underwater Photography From Australia And Around The World