Crossing the Nullarbor plains is a triumph in itself. Crossing it with a bike, however, is another feat altogether. It requires strength, perseverance, and litres and litres of water. But for those up for the challenge, it's the closest thing to flying: miles and miles of freedom, carried by nothing but a piece of metal and the rush of wind on the face, and adrenaline on the body.
If you and/or your cycling group are one of those passionate enough to think about crossing the Nullarbor with your bikes, you're in luck: this article will tell the experiences of those who have successfully done it. Learn vicariously before going through with one of the most challenging and fulfilling adventures of your life!

The Loneliness of the Empty Road–Learning from Solo Cyclists
James Desmond, a passionate cyclist, crossed the Nullarbor with literally nothing but the essentials and his trusty bike. He began his account with a line that described the experience succinctly: "It was never ending. My mind would wander; my grip on reality loosen. I was losing it." What were the circumstances that led him to say this, and what could we learn from his experience?
It took Desmond 8 days to cross the Nullarbor aboard his bike. He began his journey with nothing but his bike, enough food to last him 10 days, six litres of water, and a phone filled with Queen's "Greatest Hits" compilation. The Nullarbor was made surprisingly easy by the frequency of the roadhouses he passed by: Roadhouses where he met fellow travelers with the same goal in mind, be it with a caravan, a car, or a bicycle — to cross the Nullarbor. The main challenge he faced was exhaustion, as well as loneliness on the road. In his account of this challenge, he remembers thinking morbid thoughts like, "God knows how long it'd take for someone to find me if anything happened here," getting frustrated at the smallest things like the wind blowing out his headphones.
The vast expanse of road with no one to talk and interact with could take its toll on a human being: it warps the mind and results in evident physiological impairment. It's understandable why some of the fondest moments in Desmond's trip was when he met fellow travelers in the roadhouses he stopped by on the way — friendly travelers who'd often share whatever they have with him, thus making his day (or night).
For cyclist Rachael Everitt, crossing the Nullarbor was a metaphor for depression: the adversities that comes with the challenging circumstances, the perseverance she had to develop, and the her subsequent triumph. She brought two paddy bags filled with food, clothes, sleeping bag, tent, tools, iPod, a refillable seven-and-a-half litre cask and a G9 Canon camera.
She started strong, ready to face the challenges that she knew were waiting for her in the plains. What she did not expect was the piercing silence — the loneliness of the road. Regarding this, she wrote, "I realized how lonely I was. Then I'd wake up to this beautiful landscape and say, 'OK loneliness, it's you and me – and we've got the Nullarbor to ride."
Her journey through the Nullarbor held a personal significance for her: at the time, she was struggling after a long-time battle with depression. Crossing the Nullarbor was, to her, a second chance at life — a chance that has brought forth wonderful pictures that raised $3,000 for Lifeline, a suicide prevention charity. She photographed abandoned places that she passed on the way, images of desolation — her way of telling her struggles through her journey.
Everitt crossed the Nullarbor in a span of 4 months, infinitely longer than what it usually takes, to savor the sights and offerings of the place, and to fully realise the project that she had in mind.
For solo cyclists, crossing the Nullarbor could be a feat that would prove the strength of one's character–one that would prove important, in some cases, in the search for one's identity.
On Our Merry Way–Cycling Groups Crossing the Nullarbor
According to Andrew, writer of the Heading Nowhere blog, riding with his family has given them a "wonderful shared experience to look back on". Practically, riding in a group also means that you could share the load of indivisible necessary items such as a portable stove, knives and camping equipment.
Travelling with a group, or companions would quite literally ease the burden of travelling on a long road!
Margaret and Barry Williamson kept a very detailed diary of their experience. They took their time — their entire trip took 54 days! They camped, and stayed in some of the roadhouses on their way, earning a lot of memories in each one.
They enjoyed the entire trip; meeting new people from the roadhouses that they have visited, enjoying sumptuous meals in the roadhouses they have visited, Roadhouses including the Nullarbor Roadhouse. They tried the Nullarbor Roadhouse's Flight of the Bight, about which they remarked, "the memory of those 30 minutes will last forever."
In their account, they were repeatedly appreciative of the comforts these rest stops have provided, especially in contrast with the harsh circumstances on the road.
Travelling in a group would certainly strengthen an existing bond between a group, and would make for memories that would last a lifetime.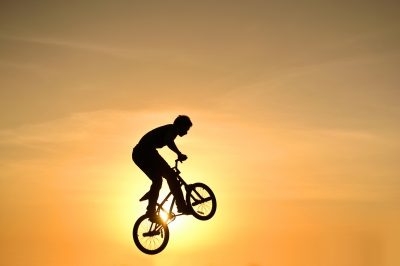 Cycling in the Nullarbor–Staying Safe
If you're planning on cycling the Nullarbor, it's important to know the distance between roadhouses. This is how you'll manage to keep your water in check. This site has a chart that has the exact distances in kilometers.
For punctures that can't be patched up, bring spare tubes as there are no bicycle shops in the area. Bring cable ties, hose clamps and duct tape — a handy toolkit just in case something breaks along the way.
It's also important to understand the weather — it's relevant in determining which way you're going, especially with regards to tailwinds. During summer, it's advisable to ride from Ceduna to Norseman, and the other way around for the rest of the time.
It's also important to know the sunrise and sunset times. It's dangerous to be travelling at dusk or at night because that's when the animals come out, and are harder to see, which is dangerous regardless of your form of transport.
Another challenge that cyclists face in the Eyre is the threat of trucks. Regarding this, Maree bike tour suggests: "If there is nothing coming the other direction, no blind spot, no sun in your eyes, no corner coming up, no solid centre line in the middle of the road (a good indication of difficulty seeing what's coming on ahead for road users) then hold your spot on the road, as left as possible, but keep an eye on your mirror as the driver approaches. If he hasn't moved over to the other lane by the time he's 100 metres away from you, get off the road as quickly and as safely as you can, and signal that you're getting off the road if you have the time and it's safe to do so. Be courteous. These guys are working out there. This is their workplace."
The Nullarbor is a wonderful place perfect for different kinds of adventures. If you're up to it, cycling is one you could try!
The Nullarbor Roadhouse is the perfect stopover! For inquiries regarding availability and our offerings, please contact us! Nullarbor Roadhouse is your home in the Outback.